Parent's Evening with Yvonne Godfrey
Forrest Hill Presbytarian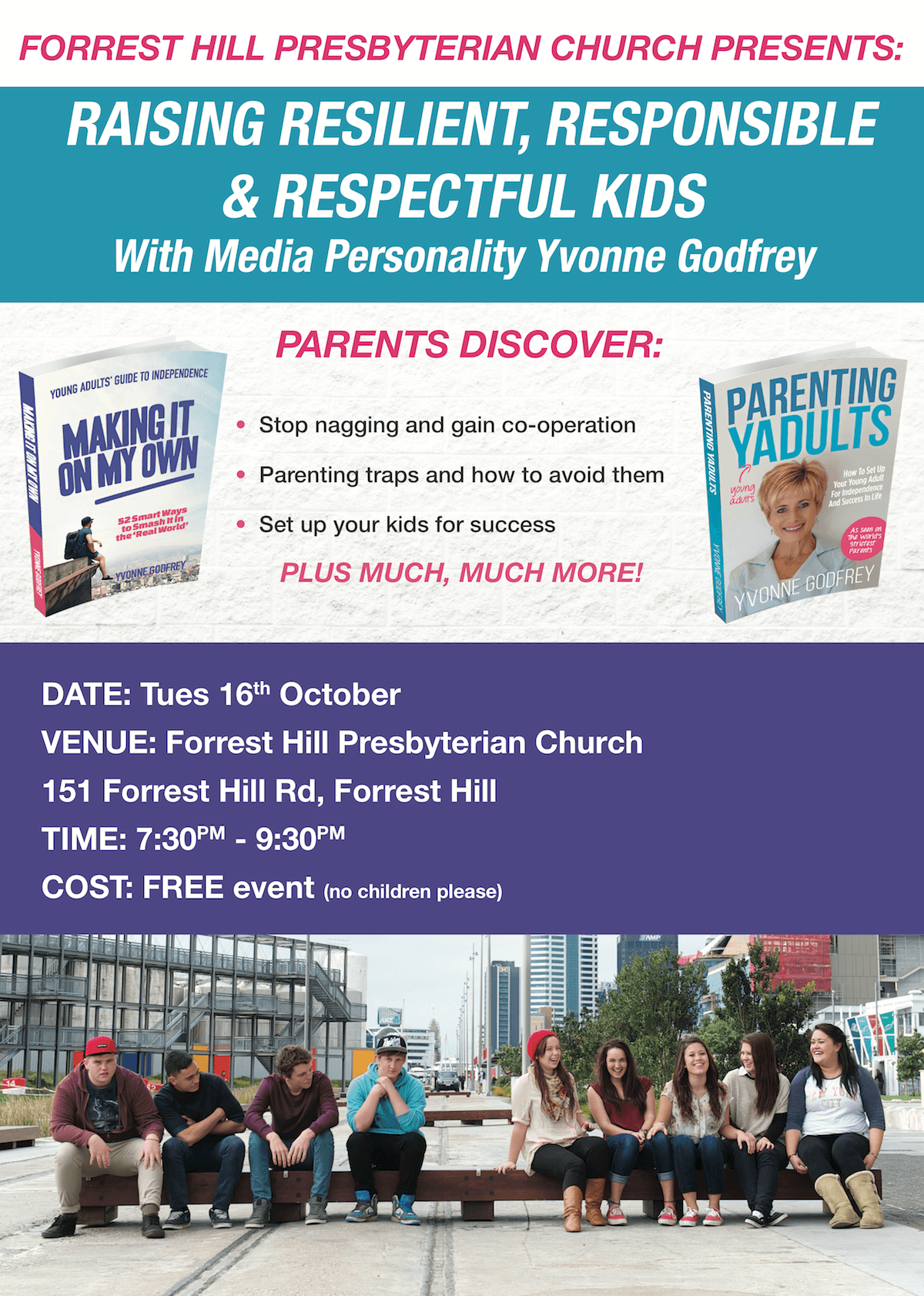 FREE EVENT!
Hear Yvonne Godfrey, media personality, author and award winning speaker share her time tested strategies to raising teens.
You will discover the secrets to:
Gain cooperation without nagging
Develop confidence and resilience in your teens
Outsmart aggro or weird behaviour
Keep yourself sane while parenting
Build a lasting and happy marriage
Date: 7:30pm to 9:00pm 18th October
Venue: City Impact Church, 385 Mt Wellington Highway, Auckland
Please note: This will be a keynote presentation and not a sermon
Parent's Evening with Yvonne Godfrey
Albany Junior High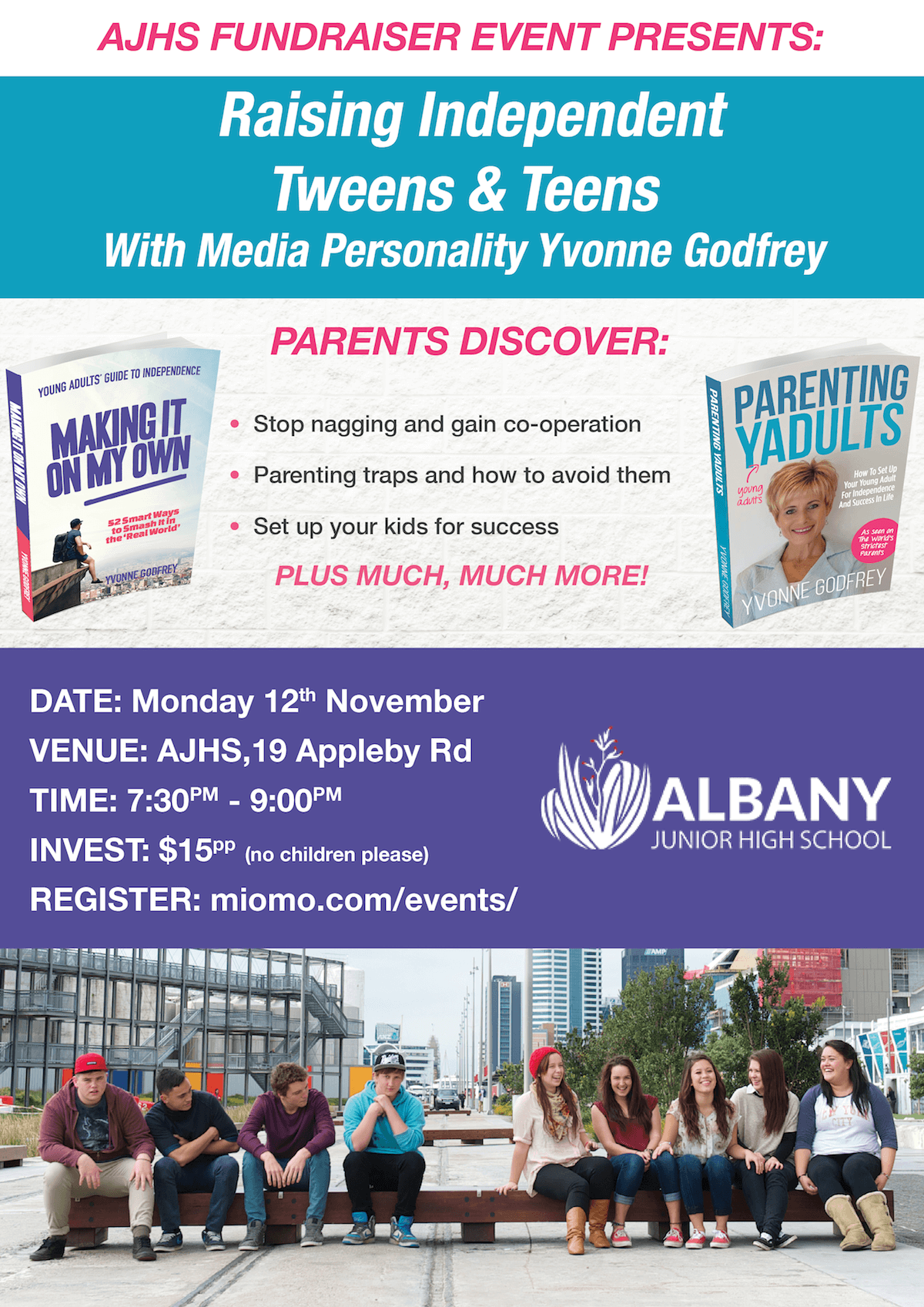 Hear Yvonne Godfrey Speaking
To book Yvonne for speaking or family coaching, please use the contact form.