I'll be presenting 'How to Set Up Your Young Adult for Independence and Success' from my book, Parenting Yadults. This talk is brilliant for parents of Tweens Teens and Young Adults.
PARENTS WILL DISCOVER:
• Simple ideas to inspire your yadult to be self-motivated, instead of nagging!
• How to build family harmony and solve conflict
• Practical solutions to sharing the housework
• Clever ways to outsmart weird, agro or dysfunctional behaviour
• Plus much, much more!
Kristin School:
20th June
Parent's Evening with Yvonne Godfrey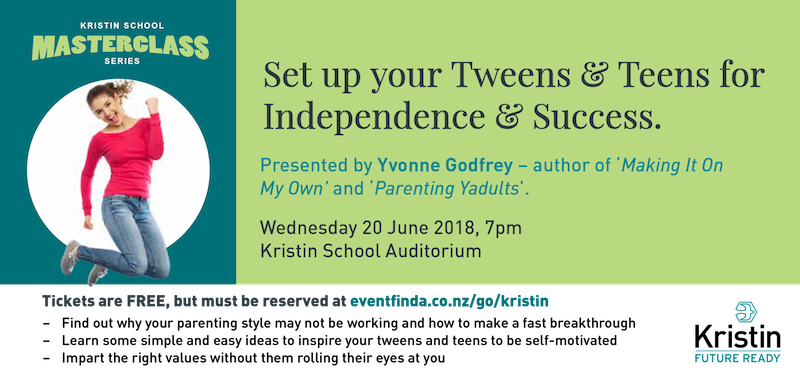 Hear Yvonne Godfrey Speaking
To book Yvonne for speaking or family coaching, please use the contact form.